FAQ
We have compiled your most frequently asked questions.
Where are orders shipped from?
All orders are shipped from our factory in Baldoyle in Dublin, Ireland.
Will I have to pay customs and taxes
In most cases, you will not be required to pay any excess charges on receipt of your order. However depending on the value of your order, you may be charged customs or import fees. You will be responsible for payment of any excess charges that may occur. We ship orders globally and these charges vary from region to region. With the unpredictability of these charges unfortunately we cannot estimate what these charges might be. To be absolutely sure you don't incur extra costs, we suggest you check with your local customs office for more information on these charges. Increasingly our customers from the UK are experiencing issues with additional charges, please take this into consideration when ordering. Unfortunately this is outside of our control. We are always working on providing more clarity on these costs, and we will update this answer as we get more information.
Can I make changes to an order?
We can make changes before your order has been dispatched, so get in touch with our team at info@ieknit.com with your order number in the subject line.
How can I care for my knitwear?
We have a 3 step care guide which ensures your knitwear will be cosy for years to come. Remember to only hand wash it when it really needs it.
When will my order be dispatched?
Orders received before noon (GMT) Monday - Friday will be dispatched on the same day.
All orders are tracked, once your parcel leaves our warehouse here in Baldoyle, Dublin, you will receive an email with a tracking link that will allow you to see when your parcel is due for delivery.
We are sorry to hear that you need to return your item, please get in contact with our team at info@ieknit.com detailing your order number in the subject line and we will send you a returns form. To find out more about exchanges and returns please read our Returns Policy.
We now offer local returns, so when requesting your return please let the team know what you would like to take advantage of free local returns.
We offer extended returns for Christmas gifting, you will need to get in touch to notify of us your intention to return an item by January 16th
How long does delivery take?
All orders are dispatched within one business day. Once your order leaves our warehouse you will get an email with a tracking link. Our couriers will update your tracking link so you have full visibility of your order. Estimated delivery times are calculated from the date the order is placed. Although we do our best, please understand we cant guarantee delivery times due to delays outside of our control. For more information, please read our Shipping Policy.
Can I send a personalised message with my order?
We would love to send a personalised message for you. Please add your message at the checkout, our custom IrelandsEye cards mean that you need to limit your message to 200 characters.
How can I pay for my items?
We accept the follow payments, Visa, Mastercard, American Express, Amex, Banconnect, iDEAL, Google pay, Apple pay and paypal.
Where is IrelandsEye knitwear made?
IrelandsEye Knitwear is based in Knitwear House in Baldoyle, Dublin Ireland. We design, make and hand finish garments here in Ireland.
What yarn is used in your IrelandsEye knitwear?
We use a variation of 100% natural yarns depending on each garment. A few examples include 100% Merino Wool, Wool Cashmere (95% wool and 5% cashmere) and Donegal Luxe Melange (67% lambswool 23% cotton, 5% cashmere and 5% silk). We recommend looking at the product descriptions provided for each garment to find out more in depth information about what the garment is made up of.
Have you noticed some pilling on your knitwear
This is a natural effect of wearing wool and is completely normal while wearing 100% natural knits. We choose to use 100% natural yarn fibres for the highest quality, the nature of wool is to cause pilling through wear. We suggest to all customers to look after their knitwear so it can look after you. A top tip is to purchase a depillar or knit comb for your knitwear.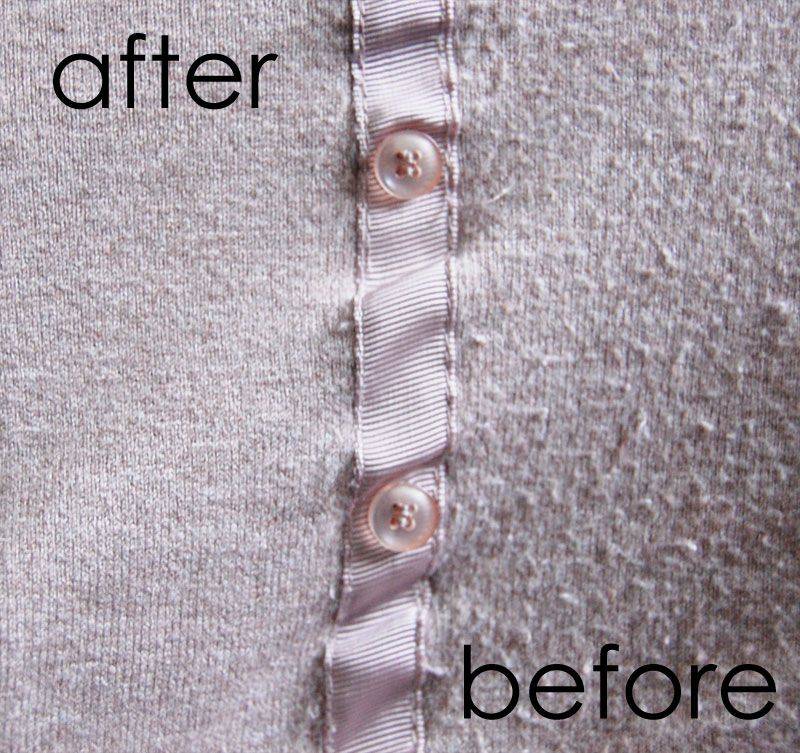 Do sold out items get restocked?
We are always knitting and restocking on our website, please sign up to our out of stock notifications and you will be the first to know when a product is back in stock.
I want to send a gift, is this possible?
Yes absolutely, we just love to help you send gifts. At the checkout you can add a gift note. Our team will write your message into a custom IrelandsEye Knitwear card. We do not include prices on any of our documentation inside the box. (for deliveries outside Europe, prices might be included outside of the box for customs)
Do you have any sales or discount codes?
From time to time, IrelandsEye Knitwear will offer limited promotional codes always for our email subscribers. The team at IrelandsEye are dedicated to producing and manufacturing high quality knitwear and we take great pride in the craftsmanship and resources that go into creating every garment in our factory. Subscribe to our email list. You will be the first to hear about exclusive updates on our collections and key promotions.
How can I get the perfect fit for my IrelandsEye Knitwear Garment?
We have added a size guide for each garment to find the perfect fit for you. We carefully check that every garment reaches a high level of quality before leaving our factory. The nature of 100% natural yarns can cause slight variations, and so, we allow for a tolerance within our sizing. While we do our best to ensure all garments are true to size, the dyeing process can cause shrinkage and a tension difference between colours. The nature of using 100% natural yarns means darker dye lots can sometimes relax to a tighter or slightly smaller size over time. On each product, we also give you an idea if you should size up or down, based on customer feedback. If you have any questions on sizing or size charts, please contact us at info@ieknit.com
Do you have a factory shop?
We do not have a factory shop here at IrelandsEye Knitwear, we are an operational factory and don't have shopping, payment or changing room facilities.
We do offer click and collect for items purchased online, and local returns. Please contact info@ieknit.com
Click and Collect from IrelandsEye Knitwear Baldoyle
Order online and pick up from our factory in Baldoyle. At the checkout select 'pick up'. Collections will be available Monday - Friday, 9.30 -4.30 (excluding weekends) Read more here
Please remember we are an operational factory and don't have shopping, payment or changing room facilities.
Free Local Returns | IrelandsEye Knitwear Baldoyle
You can return your item(s) to our factory in Baldoyle Monday - Friday 9.30 - 4.30. Please email us in advance to get your returns form. info@ieknit.com
As per the government guidelines, we kindly ask you to wear a face covering when availing of our in-person returns services.
Have your prices increased?
Yes, from time to time we have to increase our prices. Some of the factors include the following, sourcing natural quality yarn, logistics, increased cost of utilities from both our suppliers and our factory, exchange rates and ensuring we protect our employees with cost of living increases. We hope you understand that we need to pass on a small increase to you, our customers.
Need Further Assistance?
If you have any further questions or need any assistance regarding your order, please contact us and we will try to assist you as best as we can!
Customer Care
Monday - Friday: 9:00am to 17:00pm GMT
Email: info@ieknit.com
Telephone: +35318393145